Tackling issues that affect all of us
There are some issues like how we get to work or the family budget that affects not just our own community but the entire state. I will always fight for and support policies that benefit everyone in the State.
My aim is to be a voice of conviction and compassion
My community are not second-class citizens, all communities should be treated with fairness, justice and compassion.
Growing the economy
A stronger economy with more jobs and greater investment in the future of this state will benefit every family and household. A strong economy means more money for services, community amenities and less pressure on households.
Strengthening frontline services
Like the $1 billion investment in Western Sydney's Nepean Hospital, the NSW Government is delivering better services sooner and closer to home.
Boosting your budget
More than three million NSW individuals, families and households have accessed the free Savings Finder Tool. It has something for everyone from saving money on utility bills to popular NSW Government vouchers such as Dine and Discover. Taking pressure off families and small businesses leaves more money for you at the end of the week.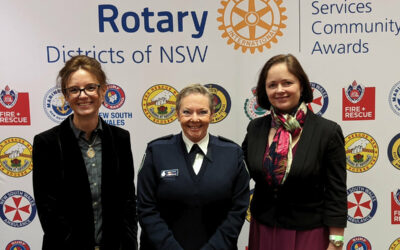 Lesley Smith from Cumberland Zone Rural Fire Service has been named as one of NSW's 28 top emergency service workers.
read more