Working to support your interests on local issues
Whether it's the need for more local schools, local infrastructure upgrades or much larger projects I will always work to make sure the interest of our community is heard! Take a look below to see what current issues I'm tackling.
Wallacia Golf Course
I will always stand up for the Wallacia community. It has been a long fight and a fight that still continues but the community and I have stood side by side to make sure that the area's only recreational facility is not torn down.
Luddenham village
The Western Sydney Aiport is the best opportunity for Western Sydney to grow and become the focal point for jobs and the future of our local economy. However, we must strike a careful balance between the opportunity it prevents and those that might be negatively impacted by its development. The Luddenham community or any community for that matter should not be left behind and I will not stop fighting for the community to grow and thrive along side the airport instead of it being neglected.
Eastern Creek Incinerator
The incinerator is a project that I am resolutely opposed to. The health of our community matters and I will not let it be steamrolled for the sake of new company's profits.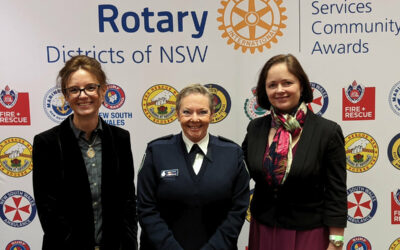 Lesley Smith from Cumberland Zone Rural Fire Service has been named as one of NSW's 28 top emergency service workers.
read more